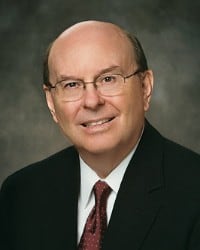 "Sometimes it feels like we are drowning in frivolous foolishness, nonsensical noise, and continuous contention. When we turn down the volume and examine the substance, there is very little that will assist us in our eternal quest toward righteous goals. One father wisely responds to his children with their numerous requests to participate in these distractions. He simply asks them, "Will this make you a better person?"
"When we rationalize wrong choices, big or small, which are inconsistent with the restored gospel, we lose the blessings and protections we need and often become ensnared in sin or simply lose our way.
"I am particularly concerned with foolishness and being obsessed with "every new thing." In the Church we encourage and celebrate truth and knowledge of every kind. But when culture, knowledge, and social mores are separated from God's plan of happiness and the essential role of Jesus Christ, there is an inevitable disintegration of society. In our day, despite unprecedented gains in many areas, especially science and communication, essential basic values have eroded and overall happiness and well-being have diminished."
Elder Quentin L. Cook | "Choose Wisely"
Topics: Decisions, Mormon Culture, Secularism (Worldliness)