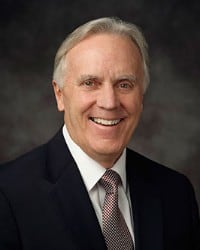 "The most phenomenal occurrences of all time and eternity—the most amazing wonders, the most astounding, awesome developments—are the most common and widely recognized. They include: I am; you are; we are. Is there anything greater than those ordinary realities?
"In light of what is, nothing else should surprise us. It should be easy to believe that with God all things are possible.
"The healing of the withered hand is not nearly as amazing as the existence of the hand in the first place. If it exists, it follows that it can certainly be fixed when it is broken. The greater event is not in its healing but in its creation. More phenomenal than resurrection is birth. The greater wonder is not that life, having once existed, could come again but that it ever exists at all. More amazing than raising the dead is that we live at all. A silent heart that beats again is not nearly as amazing as the heart that beats within your breast right now."
Lawrence Corbridge | "Stand Forever"